Work with us at MotorCo
---
The team here at MotorCo is a diverse bunch coming from many different vocations and walks of life.
One thing they all do have in common is their passion for our business and what we do.
Opportunities to join our team do come along from time to time. Check our job board to see what vacancies we have currently or if you are interested in finding out more about what we do then drop us a line at info@motorco.co.nz we look forward to hearing from you.
Assistant Sales Manager
This role is designed to grow into a full Sales Manager's role in the near future
Join a rapidly growing organisation
Use your Senior Vehicle Sales Executive / Team Leader experience and go straight to the next level
We are looking for an up and coming Senior Vehicle Sales Executive or Team Leader who is looking for the next step in their career. An excellent opportunity to fast track your career to an Assistant Manager's role with the view to progressing into a full Manager's position in the near future.
We are a dynamic used vehicle dealership specialises in top quality imported vehicles. The environment is fun, friendly, and you will work in a well-appointed showroom with excellent facilities.
THE ROLE
The successful applicant will be 2IC to the Sales Manager, taking full responsibility in his absence ± 30% of the time and also assist in selling vehicles in the showroom. This role is based in the Penrose area and duties will include:
Managing a team of 5 Sales Executives on a 2IC basis
Ensuring staff are achieving targets
Performance management
Assisting in closing deals
Staff motivation
Training and mentoring staff as required
Evaluation of trade-in vehicles
Structuring deals
Control of showroom floor to maintain high standards
Ensuring excellent customer service
Reporting on sales to management on an ongoing basis
Selling of vehicles
REQUIREMENTS
Vehicle sales background of at least 3-4 years
A proven achiever in vehicle sales
Career driven and highly motivated
Energetic approach
Ready to take the next step into a management role
Some supervisory or Senior Sales Executive experience
Committed to grow and develop within the organisation
Target driven
Excellent motivational ability
Customer service oriented
Ability to appraise trade-in vehicles
Clean driver's license
IN RETURN
You will receive a solid base salary along with a competitive commission structure, car, fuel, and phone.
The successful applicant will receive training and mentoring to ensure a smooth transition into this new and exciting role.
The career potential to move into a full sales management role in the near future should also be taken into account when considering a move into this highly successful organisation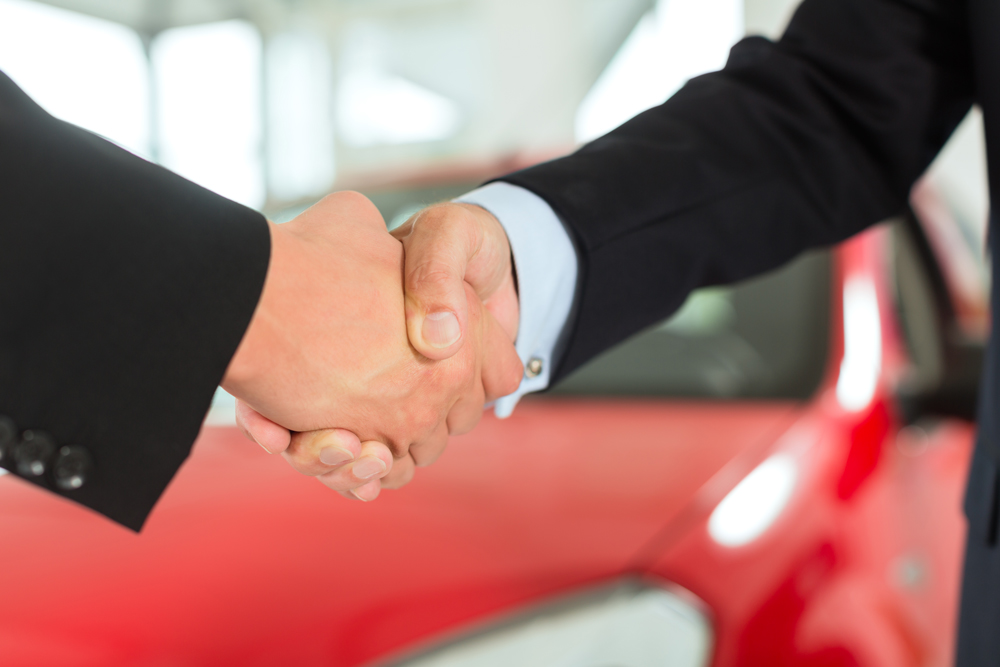 Sales Positions | Full Training Provided
Penrose, Full Time, Automotive
Do you thrive on providing customers with the best service?
Why not give automotive sales a go
No experience required as full training will be provided
Due to our continued growth, we require enthusiastic, customer focused go-getters to join our busy Sales team. Previous sales experience is not essential – we are offering full training and support to determined candidates. We love to give people the opportunity they deserve based on their attitude and work ethic rather than experience. What We Provide:
Fun team environment
Product & sales training
Great commissions (seriously)
Huge growth potential and opportunities
What We Look For:
Great communication skills
A passion for working with people
Strong work ethic
Team player
A positive outlook
Good telephone manner
At MotorCo, we operate differently to standard vehicle dealerships. We believe everyone on-board should be provided with the best stock to sell at the best price from day one.
We're a rapidly growing Vehicle Dealership that specialises in great customer experiences and awesome values.