Japan is home to some of the leading automotive manufacturers around the world, and rightfully so! Vehicles imported from Japan have become household names for many reasons: durability, performance, reliability, and affordability, among others. This is why the pre-loved vehicle market gravitates towards Japanese used cars. Apart from their brand popularity, these cars truly stand the test of time.
If you're considering a Japanese model for your next car, it's best to narrow down your options to make the decision process far less intimidating. Continue reading as we explore four key Japanese car brands—what makes them industry leaders and why they make great options for used cars.
Honda
Have you ever noticed how many Honda cars are on the road today? Perhaps you didn't know it's because Honda cars can last a lifetime! These cars are designed to endure hundreds of thousands of miles with good care. This is one of the main reasons why Honda has succeeded in quality rankings for so many years.
Apart from being reliable vehicles, Honda cars are highly regarded because people are familiar with the brand; many popular Honda models are conveniently upgradeable, easy to repair, affordable to fix, and ultimately dependable.
They make great second-hand vehicles because Honda models hold their value extremely well. When you buy a certified used Honda, you can rest assured that it has been through a rigorous mechanical quality check. Honda certified used cars use a 35-point checklist to ensure that everything is up to required quality standards. From brakes to the transmission to tyres, you know everything is in good working order so you can take on the road.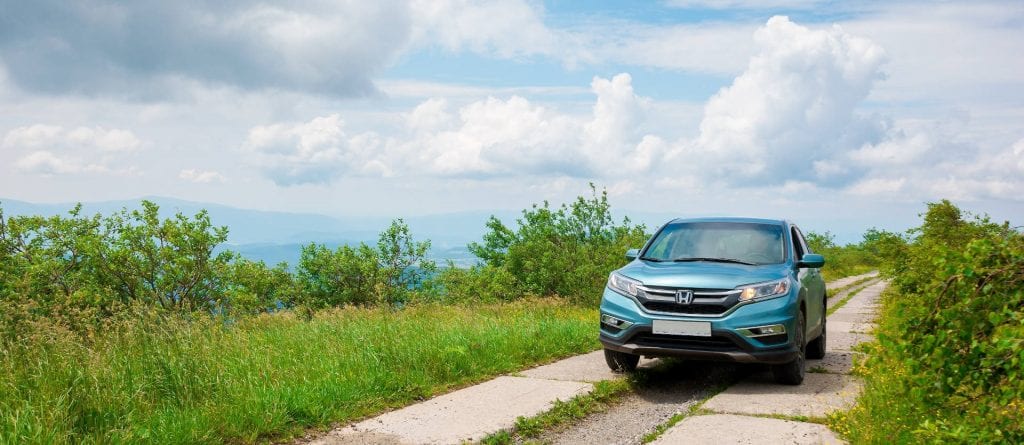 Suzuki
One of the most globally recognised Japanese car brands is Suzuki. Over the years, they've built their reputation as innovative leaders in compact cars and 4WD technology. Just in New Zealand, the Suzuki Swift has become one of the country's most popular compact cars.
At the heart of it, Suzuki cars are affordable and practical to own. Besides having one of the most economical price points in the market, Suzuki cars are heaps of fun to drive and rarely break down. They're affordable and easy to maintain, making car ownership a walk in the park!
When you buy used cars in NZ, consider Suzuki second-hand models on your list. They make great contenders because their vehicles are simple and straightforward, yet roadworthy and economically priced.
Toyota
Without question, Toyota is one of the top choices for owners who are looking for longevity. With many years in the industry, extensive research and development, and comprehensive testing, Toyota has nearly perfected vehicles that are durable, reliable, fuel-efficient, and economical, all while keeping the cost of ownership low for drivers.
Toyota's top-selling range of cars offers far more than just good looks. They are designed with innovative safety features and are built to last with only minimal repairs and inexpensive maintenance. Plus, Toyota has one of the broadest lineups in the market, so there's plenty to choose from to fit your lifestyle.
You could never go wrong with Toyota certified vehicles as used cars. The reason for this is that Toyota certified cars are thoroughly checked by expert technicians and are serviced using genuine Toyota parts. Buying a second-hand Toyota certified vehicle gives you complete peace of mind, as they're mechanically safe and sound to drive on New Zealand roads.
Nissan
The spearheads of crossover models, Nissan has never been afraid to make bold decisions that have ultimately paid off in terms of sales. They're leaders in cutting edge automobile styling with sleek and sporty cars down to big and meaty off-road vehicles.
Besides their never-boring designs, Nissan cars hold up their end of the bargain when it comes to reliability. Nissan cars are durable and longstanding, built with high-quality and lasting materials, which make them great for everyday use.
Competing with other big brands such as Toyota, Nissan also boasts a massive range of cars from broad appeal to niche markets. Because there's high desirability for these cars, they tend to keep their value well, making them great second-hand cars. Apart from style, dependability, as well as high technology features, one of the best reasons Nissan make great second-hand vehicles is their affordability. Truly, they hold up to their name "innovation for all".
Work with the right dealership
As one of your trusted used car dealers in Auckland, we at MotorCo want you to get the most value for your money when it comes to purchasing pre-loved cars. Our dealership imports one of the largest numbers of Japanese and European vehicles with over 500 pre-loved cars in stock. So, whether you're eyeing Honda Toyota Nissan, or any other Japanese model for your next pre-loved car, we've got the most suitable Japanese used cars to suit every budget, taste, and lifestyle.
Want to learn more about your options? Visit our Auckland car dealership today!