As part of the AA Dealer Care program, both of MotorCo's Auckland car dealers can offer new customers twelve months of AA Roadside Assistance when they drive off in their new vehicle. This covers you for many potential issues, helping you get out of a tough spot if you run out of gas or your vehicle breaks down on the roadside.
Curious about the benefits of this AA Roadside Assistance program? Read on to discover what you'll be covered for, how cost-effective the cover is, and how you can access it through MotorCo.
What is AA Roadside Assistance?
AA Roadside Assistance is on your side when your car unexpectedly breaks down on the side of the road. A qualified mechanic will show up to your location and help you get started again, whether that's by fixing the mechanical failure, giving you a jump start, or simply bringing you some fuel.
If you've ever considered what it would be like to get stuck on the side of the road with no one available to help, then you know how invaluable a service this can prove to be. AA's statistics are very reliable, assuring their customers that they reach 90% of breakdowns within the hour, and can get 92% of customers mobilised from the roadside.
What You're Covered For
Once you have AA Roadside Assistance covering your breakdowns, you'll have three free "callouts" for the entirety of the twelve months. That means you can call them for free to get help three times throughout the term of your Roadservice cover.
On the callout, your qualified AA mechanic can help you with any of the following:

Jump-starting the vehicle
Key lockout service
Tyre change service
Free delivery of fuel
Free temporary side glass replacement
Vehicle tow to the nearest repairer
Discounted AA battery replacement and referral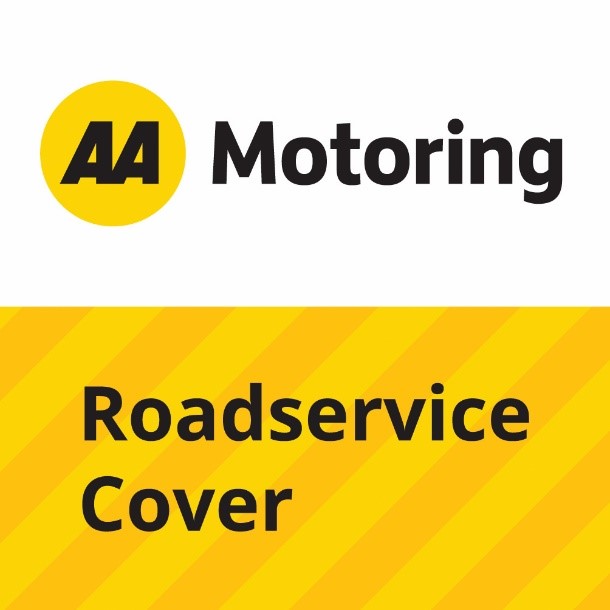 This service is typically only available to AA members, but thanks to our partnership with the company, you can get twelve months of free Roadside Assistance as part of the on-road costs you pay when you buy a vehicle.
How to Get Covered with MotorCo
Thanks to our partnership with AA Motors, we can offer you these 12 free months for any vehicle you purchase from us. From Nissan to Mercedes Benz used cars, you'll have full cover for roadside breakdowns in any kind of car.
So, getting covered is as simple as finding a vehicle you love on the MotorCo lot, taking it for a test drive, and signing on the dotted line! We use fixed price road costs, and your Roadservice membership will be included with this cost ($495 for petrol, $595 for diesel).
From there, we'll take you through any additional finance or warranty considerations and present you with an AA Roadservice membership to keep you secure while driving.
So, what are you waiting for? Find the perfect vehicle for you today!
Get covered with MotorCo!
From car finance in Auckland to AA Roadservice cover, we're dedicated to making your car buying experience as enjoyable and hassle-free as possible. Browse our online inventory to find a vehicle you love or step onto either of the MotorCo lots to speak to one of our friendly team members. Before you know it, you'll be driving away with the perfect set of wheels.
Reach out today!