If you're searching for "tips when buying used cars Auckland" you've found the right article! When buying used cars there are many things to consider.
For many people, private car dealers are the go-to for used cars Auckland. Unfortunately, due to the nature of private car sales, there can be cars for sale that you most definitely want to avoid.
When buying a used car there are many things you should check to ensure that your vehicle performs how you expect to — without any unpleasant surprises.
Looking for quality used cars Auckland? At MotorCo. we ensure all of our cars for sale have passed compliance and safety checks by VTNZ and are up to NZTA Standards.

Here are 5 Tips to Buying Used Cars in Auckland: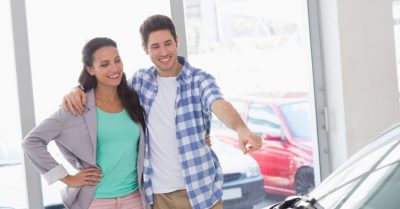 1. Thoroughly Inspect
the Used Car
As amazing as a Trade Me cars or private sales may be, if you are not buying from a registered car dealer there is an element of 'buyer beware' when buying a used car. You could (hopefully) spend a few years with your new vehicle so in a way it is like a relationship, so you should avoid being catfished! Ensure you complete a thorough inspection in person and don't be afraid to ask the following questions:
a) Take screenshots of the ad
As the Consumer Guarantees Act and Fair Trading Act don't apply to private sales it is essential that you have all the information you require should you have a dispute later down the road. Take screenshots of the advertisement and if more details are provided over the phone then ask the seller to send you confirmation of those details over an email. If there are no pictures of the used vehicle on the ad, request them. No pictures are a sign the seller has something to hide.
b) Research the seller
Luckily, in today's online world, researching strangers is easier thanks to social media. If you are looking for a used car for sale on Facebook then it may pay to also quickly find out more about the seller by clicking on their profile. Is there profile picture of them in the vehicle doing burnouts? That's probably enough grounds to end the sale as the vehicle may not have been very well looked after, and could cost you a lot of money to make right again.
If the seller listed their car on Trade Me you should search the sellers other listings and find out how many negative reviews they have had. Read the negative reviews, what have others said? Did the seller respond? Are they a new user? Verified Trade Me users and those with positive feedback on their listings should be preferred.
c) Bring a friend & meet at the seller's home
If you are not much of a car person, or if you are uncomfortable with meeting a stranger then you should most definitely bring a long a friend for the inspection.
This person doesn't necessarily have to be a car expert but a little bit of knowledge is advantageous. It is also important to meet at the seller's home or place of work. If the seller insists on meeting at a public or neutral area (like a car park) this should sound alarm bells as it could mean the seller doesn't want you to know where you can find them if things go wrong.
Checking the car's vehicle history is an extremely important thing you should complete before deciding to purchase the second hand car. If you have completed the above steps, and everything is looking positive, then you should check the vehicle's history for absolute peace of mind. A thorough history check from someone like the AA will provide absolute peace of mind and will reveal any dirty secrets the car may have.
The history report will tell you if the vehicle has any finance outstanding, if it has been re-registered, been recorded as stolen by the NZ Police, or if the odometer has been wound back or tampered with.
The AA vehicle history check is available for $20 for AA members or $25 for non-members — it's a small cost that could save you thousands later on.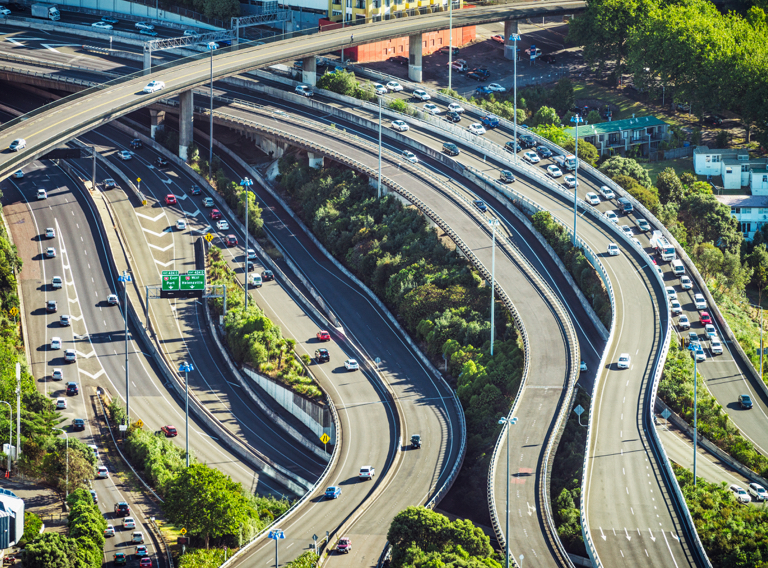 3. Go For a Test
Drive in Auckland
It sounds like such an obvious part of the used car buying process but so many people feel awkward
about asking for a test drive. Testing the vehicle will help you to identify any potential problems that may
not be noticeable from a visual inspection.
Before buying your used car in Auckland, take a test drive and take notice of:
The driver's seat. Sit down and check whether the seat is comfortable and easy to adjust. Is there enough leg room? How is the visibility at the front? It often takes actually sitting in the driver's seat to know if the car is right for you.
Check the vehicle's exterior for any rust or damage and ensurethe tyres have enough tread (legal minimum is 1.5mm)
Check that the rego and WOF are current and they are clearly displayed on the inside of the front windscreen.
Before taking the vehicle for a test drive, ensure the vehicle has adequate insurance. If it doesn't and you have an accident whilst testing the vehicle, you may be liable.
Does the car suit your purposes and are you comfortable with the way it drives? Try parking in a busy car park and driving in different environments that have various speed limits.
Take your time and consider everything you've noticed about the vehicle. Don't be pressured into making a snap decision!
Now that you've taken the car for a test drive and you have completed the other steps above, for total
clarity you should arrange a full mechanical check from a reputable organisation such as VTNZ.
These industry professionals will uncover any issues that you may not be able to detect yourself.
If you had any concerns from the test drive then let the vehicle inspector know so they can check the issue.
Small faults are common when buying a used vehicle but these minor faults may not cost much to fix
(if they need fixing at all) but major faults should make you reconsider purchased the second vehicle,
or at least renegotiating the price to cover the cost of repairs.
Find you local VTNZ branch here.
Now that you have total peace of mind that your vehicle is fit for purpose, you need to register the vehicle in your name.
You can change the ownership of your vehicle online at NZTA or through a NZTA agent such as VTNZ.
The seller of a vehicle must complete a form known as a MR13A and the buyer is required to complete a MR13B. As a buyer you will be asked for proof of ID. It is recommended that these forms are completed as soon as the car changes hands to avoid the potential of either person being liable for the other person's fees or fines.
Once this is complete your new Certification of Registration will arrive within 10 working days.
Choose MotorCo. For the Best Used Cars for Sale in Auckland
At MotorCo. we are a fun and friendly bunch of car enthusiasts that love helping Aucklanders (just like you) find their new set of wheels. If you are on the hunt for a used car for sale in Auckland, look no further than MotorCo.'s range of quality Japanese and European vehicles at affordable prices.
Browse our range of quality used cars for sale in Penrose, Auckland.
At MotorCo. we ensure all of our cars for sale in Auckland have passed compliance and safety checks
by VTNZ and are up to NZTA Standards.
All of our second hand vehicles are NZ new, odometer certified, professionally serviced, and fully groomed, so you have total piece of mind when you drive your car away from our Penrose car dealership.
Contact MotorCo or give our friendly team a call on 0800 818 800 for all your motoring needs.
Looking for car finance? MotorCo Auckland also offers affordable, online vehicle finance that is designed to get Kiwis on the road faster!
Apply now for pre-approved finance step1